How to conquer Hay Days 2023
Posted on: Friday Sep-01 2023 @ 11:59pm
---
For those of you who haven't been to HayDays before, this post is for you! The event marks the unofficial start of winter and the snowmobile season, and it gives snowmobile enthusiasts everywhere something to look forward to. Hosted by the Sno Barons Snowmobile Club in North Branch, Minnesota, this year marks the 56th anniversary of the world's largest snowmobile and power motorsports related swap event.
HayDays is a giant reunion, it's like Christmas, heck it's everything you could possibly want all wrapped up into two days of madness. The key to conquering HayDays is to make it yours – you have the ability to customize your HayDays experience so you get the most out of this event. Of all years to go, the 56th anniversary is a must-go, must-see, must-do. So put your party hat on, gas up the truck, get together some parts to sell, and load up that old sled, it's time to head to Minnesota!
When I first attended HayDays, I wasn't sure what to expect and I didn't really prepare. I went with an open mind, no expectations, and a backpack full of what I thought were the basic necessities I needed to survive a weekend at the grass drags. Little did I know that the event is so much more than grass drags; it's a massive swap meet, motocross freestyle, demo rides, mud bog racing, product launches, athlete appearances, parties, entertainment, free swag, comradery, and who knows what else. The event is often a blur, and at the end, you rely on the pictures to put together the pieces of the weekend so it can all make sense. For me, I have met some life long friends, organized some epic trips, and had the time of my life, all at HayDays.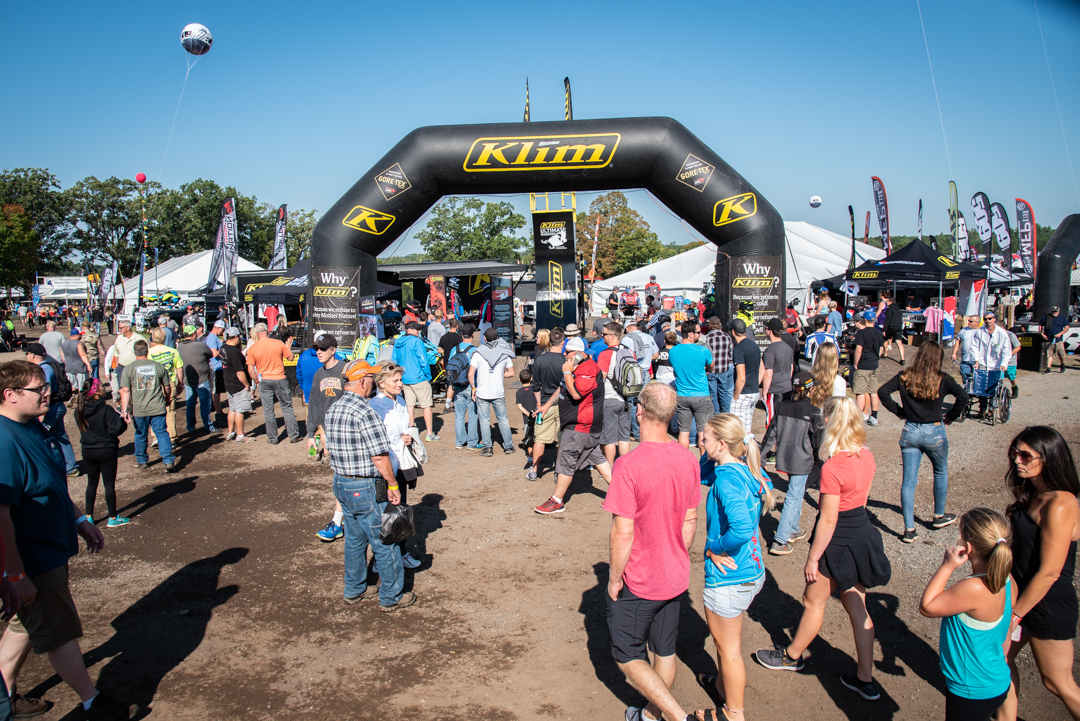 For those of you who are new to HayDays, I figured I would put together a short article to give you a heads up about what to expect and how to prepare for the coolest, craziest snowmobile event you will ever go to. Whether you are a group of friend's road tripping across the Midwest, a family with small kids, or hardcore sled heads, there is absolutely something for everyone.
What to Expect
You are going to walk – a lot
You are going to get dirty (maybe) – the venue can be dusty if its hot out so best to wear close-toed shoes
It might get hot (like really hot) - Wear layers and strip down throughout the day
It might get really cold, especially at night – wear layers
Come early to get the best deals – a lot of things are sold or run out quickly!
Check out parking ahead of time – click here for the map
What to Bring
Cash for the swap meet (ATM's are available on site if needed)
Water & Snacks
Sunscreen
Comfortable Shoes
Rain Jacket (if you care)
Phone/Camera
External battery/charger
Backpack or wagon (to carry purchases)
Sunglasses
Hat
Comfortable clothes
Hay Days Program
How to Prepare
Download the app
Make a list of things you want to see, do and buy
Eat a good breakfast! You'll need the energy throughout the day
When you arrive, take a minute to check out the map to get yourself oriented
Head to the swamp meet first, as items sell out quickly
Pack light, but pack the necessities to get you through the weekend
For more information about this years event, visit www.haydays.com
To book HayDays brand ambassadors, promotional models, or general staff, contact us HERE.