Tag Search results
Searching for: Brand Ambassador [ 24 results ]
---
Fall Events Are Winding Down!
In the blink of an eye, it's suddenly October and we're sitting here scratching our heads and wondering where the past few months have gone. A fall event season recap is needed so we can take a minute...
READ MORE
Benefits Of Hiring Brand Enthusiasts
An enthusiast by definition is 'a person who is very interested in a particular activity and who spends a lot of time on it'. They tend to be information seekers and play a very important ...
READ MORE
The Value of Hiring Local Staff
There are many benefits to hiring local event staff, brand ambassadors or models, to work with your company at your next tradeshow, racing event or activation. As the ability to expand globally has be...
READ MORE
Fall Event Season Review
Boat Show season is right around the corner! As we begin to switch gears in anticipation for upcoming boat shows we also want to take a moment to reflect on what we've been up to this Fall. For...
READ MORE
Tips to Become a Brand Ambassador
In my last article, I established what a day in the life of a brand ambassador looks like. So now, let's dive into how you become successful in the industry. Or better yet, how does one even get...
READ MORE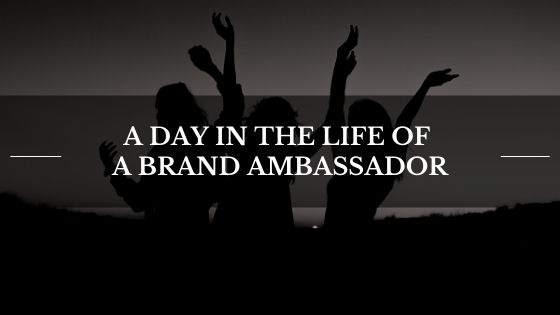 A Day In the Life of a Brand Ambassador
First questions I'm sure you're all wondering: What exactly is a brand ambassador? Well my resume says that I have a knowledge of (and appreciation for) marketing, a passion for building a...
READ MORE
Brand Ambassador Tips
So you've seen your friends at an epic country music concert, handing out cozies to concert-goers, and your sister worked for an energy drink company all through College which seemed like a tota...
READ MORE
How To Be An Outdoors Ambassador
Here's the thing, you don't just wake up one day and become an outdoors brand ambassador. Let's throw a fun twist in the equation here, and suggest that you are, in fact, one to begi...
READ MORE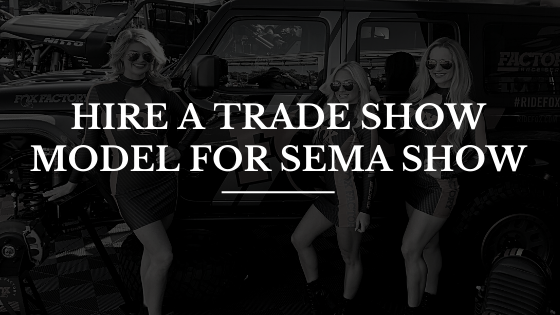 SEMA SHOW Promotional Models
*UPDATE - SEMA SHOW 2021 is scheduled & moving forward! How to Hire a Trade Show Booth Model for the SEMA Show The SEMA Show is the premier automotive specialty products trade ev...
READ MORE
Networking 101
Many of us set goals for advancing within a certain industry; maybe we even attend networking meetings held by communities around us. Yet often the most difficult aspect of doing this is knowing where...
READ MORE
What Makes an Enthusiast?
At Backwoods Promotions, we pride ourselves on providing our clients with excellent event staff, however our community runs much deeper than that. We foster relationships within different niche'...
READ MORE
Tips For Taking Great Event Photos
Oftentimes, brand ambassadors are required to take event pictures to provide to a client during or after an event. As a result, it's up to you to capture the hype and energy at an event, which ca...
READ MORE
Top National Parks - USA and Canada
Are you trying to add national parks you haven't visited yet to your bucket list? Although it was a tough pick with 60 National Parks in the USA and 48 in Canada, we tried our best. Sit back, sc...
READ MORE
Hay Days Snowmobile Event 2020
NOTICE: Hay Days 2020 has been cancelled due to COVID-19. To read the official statement, click HERE. Your ultimate guide to attending Hay Days in North Branch, Minnesota in September! ...
READ MORE
Honda Indy Toronto Promo Staff
How to Hire a Brand Ambassador or Promotional Model for the Honda Indy Toronto The Honda Indy Toronto is an Indy Car race held annually in Toronto, Ontario, Canada. The event brings racers and motors...
READ MORE
Make Your Resume Stand Out
The event staffing industry has given us an incredible amount of job opportunities. At Backwoods Promotions we thrive by combining our passions with our purpose, you should too! If you are beginning...
READ MORE
The Smart Traveler
We love to wander, to travel and revitalize our spirits with new scenery, different cultures, and adventures. Whether you're starting to itch for your very first excursion, family vacation, or you'r...
READ MORE
Top Fishing Spots - USA and Canada
Ok, we get it. There are so many great fishing spots, how can we choose only six? It was a hard pick but with the help of a few of our brand ambassadors both in the USA and Canada we were able to na...
READ MORE
Maximizing Productivity at Home
Working remotely or at home has been a very trendy topic over the years. Many people found it fascinating that with technology we can now work from a beach, a campsite, a different count...
READ MORE
Calling All Outdoor Enthusiasts!
Weather seasons are always a factor with any outdoor enthusiast, however, just because an area of the world is enduring a few bitter winter months does not mean that their hobbies have to be put on ...
READ MORE
How to Become a Brand Ambassador 101
There's no doubt that the world of events and promotions is a great one! What could be better than getting out to fun events, meeting new people, and promoting the products and services you love...
READ MORE