Tag Search results
Searching for: Ford Ranger [ 4 results ]
---
Ford Bronco: A Cult Classic Re-imagined
It was Autumn 2019 when I heard the official word from Ford Motor Company that the newly re-imagined Ford Bronco was going to be released. It was a surreal moment for me to think that a FMC vehicle wi...
READ MORE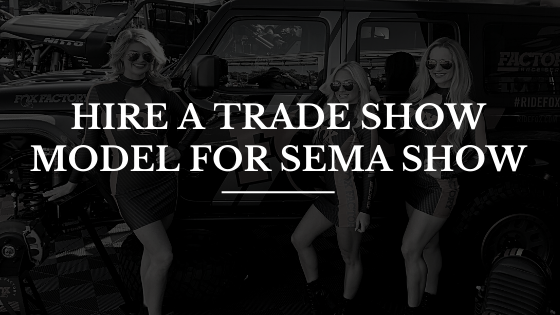 SEMA SHOW Promotional Models
*UPDATE - SEMA SHOW 2021 is scheduled & moving forward! How to Hire a Trade Show Booth Model for the SEMA Show The SEMA Show is the premier automotive specialty products trade ev...
READ MORE
Ford responds to COVID-19
In light of the worlds' circumstances we are beginning to slow down, dig deep, and find strength within ourselves to adapt. It's also revealing the courage and integrity that lies ...
READ MORE
Outdoor Retailer Show
It's time to get excited for The Outdoor Retailer Show in Denver, CO! This year the show is expecting to welcome 29,000 total attendees, with more than 7,500 buyers from 60 countries joined...
READ MORE