Tag Search results
Searching for: Event Staff 2021 [ 12 results ]
---
2021 - A Year In Review
Let's celebrate the roads we've blazed in 2021! Some of our most memorable moments this year were catching up around campfires at Hay Days, off-road races across dunes of the American Sout...
READ MORE
The Value of Hiring Local Staff
There are many benefits to hiring local event staff, brand ambassadors or models, to work with your company at your next tradeshow, racing event or activation. As the ability to expand globally has be...
READ MORE
Fall Event Season Review
Boat Show season is right around the corner! As we begin to switch gears in anticipation for upcoming boat shows we also want to take a moment to reflect on what we've been up to this Fall. For...
READ MORE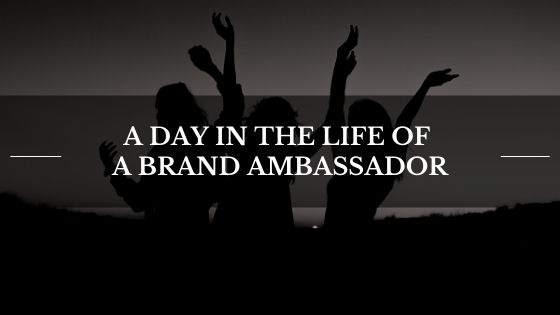 A Day In the Life of a Brand Ambassador
First questions I'm sure you're all wondering: What exactly is a brand ambassador? Well my resume says that I have a knowledge of (and appreciation for) marketing, a passion for building a...
READ MORE
Top 6 Tips for Brand Ambassadors
This Spring our brand ambassadors noticed more and more events opening back up across North America, especially in the United States. For some, it has been over 12 months since working a live event. A...
READ MORE
6 Tips for First Time Vendors
Now more than ever, brands are awaiting events to open so they can greet their customers with wide open arms! Being a vendor at an outdoor music festival, agriculture event, or motorsport event can be...
READ MORE
2021 PBR Schedule
Cowboys from across the nation unite to compete in the Professional Bull Riders (PBR) Association rodeo circuit that kicks off this year! Every week across the United States the rodeo circuit stops in...
READ MORE
Where has the time gone?
Microphone on. Lighting adjusted. Notepad out and ready. These are one of the many things I do prior to jumping on a video interview with a potential applicant. As we start to plan for upcoming events...
READ MORE
Top 3 Marketing Trends of 2021
In the past year customers have changed the way they decide on what products they are interested in and will ultimately purchase. To stay at the forefront of consumer buying power many companies are s...
READ MORE
Boat Show Season is here!
We are at the start of Boat Show Season across North America! Our event staffing includes enthusiasts in the water sport community, specialists in product demonstration and also demo rides for our nau...
READ MORE
RV Show Season is Here!
Starting in January from Pennsylvania to California the RV Show season begins! During this time, conference centers and outdoor venues nationwide open their doors to outdoor enthusiasts. Backwoods Pro...
READ MORE
New Year, New Normal?
As we roll into January 2021 we expect many events and trade shows this year to continue as planned—with some new guidelines and protocols for attendees and event staff. The steps we have taken ...
READ MORE