Tag Search results
Searching for: BRP [ 4 results ]
---
2021 - A Year In Review
Let's celebrate the roads we've blazed in 2021! Some of our most memorable moments this year were catching up around campfires at Hay Days, off-road races across dunes of the American Sout...
READ MORE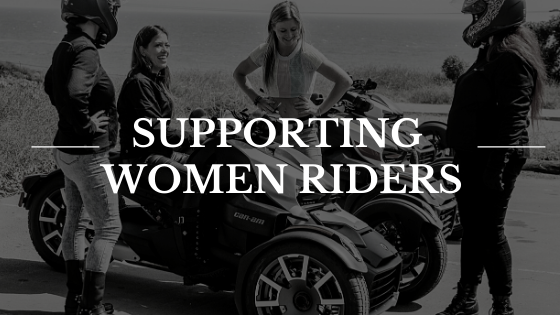 Supporting Women Motorcycle Riders
Surprisingly, women make up only one out of five of the motorcycle and 3-wheel community of riders in North America ₁. Despite increasing numbers of women riders over the past several years, the...
READ MORE
The Smart Traveler
We love to wander, to travel and revitalize our spirits with new scenery, different cultures, and adventures. Whether you're starting to itch for your very first excursion, family vacation, or you'r...
READ MORE
Top Fishing Spots - USA and Canada
Ok, we get it. There are so many great fishing spots, how can we choose only six? It was a hard pick but with the help of a few of our brand ambassadors both in the USA and Canada we were able to na...
READ MORE