Tag Search results
Searching for: brand ambassador tips [ 12 results ]
---
5 Tips to Expand Your Network
Networking can seem intimidating, especially when you don't have a lot of professional connections! However, with creativity, confidence and a little bit of networking wisdom on your side, you c...
READ MORE
Tips to Become a Brand Ambassador
In my last article, I established what a day in the life of a brand ambassador looks like. So now, let's dive into how you become successful in the industry. Or better yet, how does one even get...
READ MORE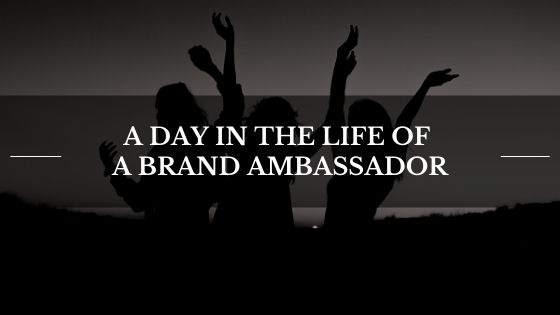 A Day In the Life of a Brand Ambassador
First questions I'm sure you're all wondering: What exactly is a brand ambassador? Well my resume says that I have a knowledge of (and appreciation for) marketing, a passion for building a...
READ MORE
Top 6 Tips for Brand Ambassadors
This Spring our brand ambassadors noticed more and more events opening back up across North America, especially in the United States. For some, it has been over 12 months since working a live event. A...
READ MORE
Top 3 Ways to Beat the Heat
At Backwoods Promotions we love to spend time outdoors! During the summer we enjoy working at events outside with many of our outdoor and water-sport clients. In August it may feel like the summer is ...
READ MORE
Brand Ambassador Tips
So you've seen your friends at an epic country music concert, handing out cozies to concert-goers, and your sister worked for an energy drink company all through College which seemed like a tota...
READ MORE
How To Be An Outdoors Ambassador
Here's the thing, you don't just wake up one day and become an outdoors brand ambassador. Let's throw a fun twist in the equation here, and suggest that you are, in fact, one to begi...
READ MORE
Networking 101
Many of us set goals for advancing within a certain industry; maybe we even attend networking meetings held by communities around us. Yet often the most difficult aspect of doing this is knowing where...
READ MORE
How to Become a Brand Ambassador 101
There's no doubt that the world of events and promotions is a great one! What could be better than getting out to fun events, meeting new people, and promoting the products and services you love...
READ MORE