Tag Search results
Searching for: eventstaffing [ 20 results ]
---
Benefits of Hiring a Staffing Agency
Staffing agencies, like Backwoods Promotions, play a critical role in connecting brands with qualified event specialists quickly. Unlike corporate recruiters, recruiters at staffing agencies have acce...
READ MORE
Fall Event Season Review
Boat Show season is right around the corner! As we begin to switch gears in anticipation for upcoming boat shows we also want to take a moment to reflect on what we've been up to this Fall. For...
READ MORE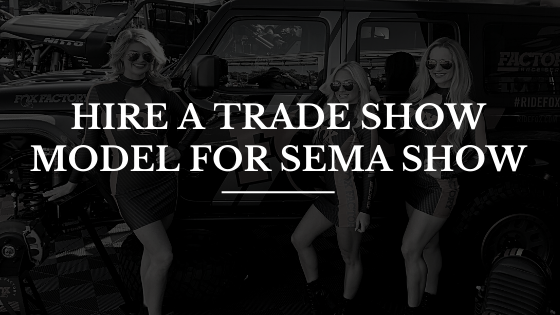 SEMA SHOW Promotional Models
*UPDATE - SEMA SHOW 2021 is scheduled & moving forward! How to Hire a Trade Show Booth Model for the SEMA Show The SEMA Show is the premier automotive specialty products trade ev...
READ MORE
Tips For Taking Great Event Photos
Oftentimes, brand ambassadors are required to take event pictures to provide to a client during or after an event. As a result, it's up to you to capture the hype and energy at an event, which ca...
READ MORE
Honda Indy Toronto Promo Staff
How to Hire a Brand Ambassador or Promotional Model for the Honda Indy Toronto The Honda Indy Toronto is an Indy Car race held annually in Toronto, Ontario, Canada. The event brings racers and motors...
READ MORE
Exciting News from Harley-Davidson
Just when you thought it couldn't get better, Harley-Davidson releases their newest models for 2020! We have been working alongside Harley-Davidson during their LiveWire tour for the last...
READ MORE
Can-Am Makes History at KOH 2020
Can-Am Rules the 2020 King of the Hammers UTV Race, Completes Podium Sweep in Historic Victory • Officially Crowned: Can-Am Maverick X3 Racers Swept the Podium in what's considered the wor...
READ MORE
Calling All Outdoor Enthusiasts!
Weather seasons are always a factor with any outdoor enthusiast, however, just because an area of the world is enduring a few bitter winter months does not mean that their hobbies have to be put on ...
READ MORE
Professional Bull Riding 2020 Tour
Professional Bull Riders Inc. (PBR)With many comparing its popularity to NASCAR, PBR is steadily growing it's fan base throughout the years, along with many brave riders training and entering th...
READ MORE
The Hunting Experience
As soon as college football season begins, there is another exciting time of year that is shortly behind it. Hunting season in Texas! Hunting Season From getting a few hours of sleep the...
READ MORE
National Finals Rodeo in Las Vegas!
The sound of spurs jingling through the hallway, Christmas lights decorating every square inch of each hotel, the excitement of hopeful families and friends for hundreds of cowboys and cowgirls can on...
READ MORE
5 Reasons Why We Have Repeat Clients
There is no doubt that the market is saturated with promotional staffing agencies. We continually hear from our clients about how many e-mails and calls they receive on a regular basis from staffing a...
READ MORE
A Time For Thanks
Over the hills and through the woods - many of us gather indoors to enjoy holiday festivities while reuniting with friends and family. It's time to switch gears - why not plan to gather your l...
READ MORE
Tips To Enhance Customer Experience
Your vibe attracts your tribe. As brand ambassadors, it is our primary goal to crank up the positive energy at an event! A smile is contagious and so is positive energy. We have the ability to ...
READ MORE
It's Rodeo Time!
This past week, our brand ambassadors worked at the PBR World Finals in Las Vegas, Nevada. Western Gift Expo at the South point Arena. It's more than just an event, it is an experience...
READ MORE
Can-Am Announces PBR Partnership
Press Release BRP has entered a multi-year partnership between its Can-Am Off-Road brand and PBR (Professional Bull Riders). The move brings together two of the most prominent brands within the ranch...
READ MORE
November 2019 at a Glance
Where are we heading next? It may be Fall, but that doesn't mean we are slowing down one bit! Check out the events we'll be working at next: SEMA Show! It's that time of year a...
READ MORE
So You Want to be a Brand Ambassador?
Join our team! Becoming a part of the event staffing world is fun and rewarding. We attend special events, music festivals, car shows, trade shows, and more, and we hire staff who are enthusiasts fir...
READ MORE