The Value of Lead Generation
When a potential customer attends an event your company goal may be a sale that occurs on site, but what about after the show ends? Registering your target market with your company, also called lead g...
READ MORE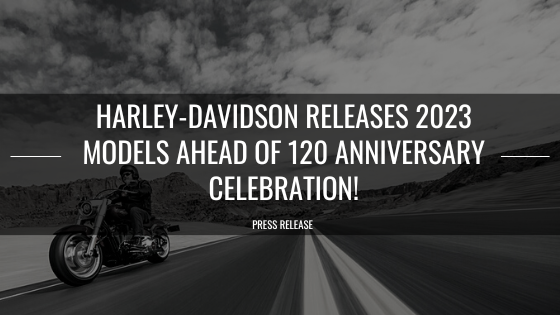 Harley-Davidson Releases 2023 Models!
HARLEY-DAVIDSON KICKS OFF 120TH ANNIVERSARY WITH REVEAL OF 2023 MOTORCYCLES Limited-Edition Anniversary Models Plus Four New Motorcycles (TORONTO, ON) January 18, 2023 – A year-lo...
READ MORE
New Year, New Resume!
The fresh start of a New Year is upon us! To kick off 2023 we'd like to offer some tips to our event staffers across North America on how to polish up their resumes. It maybe something many of u...
READ MORE
Top Holiday Pets of 2022!
This year has been quite an adventure! As we come to the end of 2022, we wish all of our event staff across North America a wonderful and safe holiday season. At Backwoods Promotions we are Enthusiast...
READ MORE
Electric Brand Event Staffing
Electric vehicles, or EVs, are all the buzz right now in the automotive and motorsport industry. Many manufacturers are heavily investing in electric technology and many, like FMC or GMC, have an...
READ MORE
On & Off Premise Event Staffing
In-store samplings are a popular way to connect directly with your potential customers. On-premise samplings are one way our clients promote their brands within established accounts to increase s...
READ MORE
Promotional Models Las Vegas
While some playfully refer to it as Sin City or Lost Wages, we prefer to give Las Vegas Nevada the title it most rightfully deserves; the entertainment capital of the world. The city of Las Vega...
READ MORE