News
---
The Value of Lead Generation
When a potential customer attends an event your company goal may be a sale that occurs on site, but what about after the show ends? Registering your target market with your company, also called lead g...
READ MORE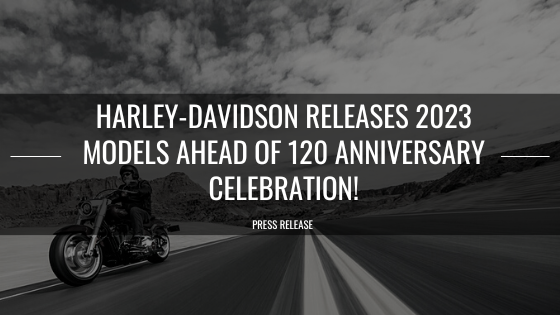 Harley-Davidson Releases 2023 Models!
HARLEY-DAVIDSON KICKS OFF 120TH ANNIVERSARY WITH REVEAL OF 2023 MOTORCYCLES Limited-Edition Anniversary Models Plus Four New Motorcycles (TORONTO, ON) January 18, 2023 – A year-lo...
READ MORE
New Year, New Resume!
The fresh start of a New Year is upon us! To kick off 2023 we'd like to offer some tips to our event staffers across North America on how to polish up their resumes. It maybe something many of u...
READ MORE
Promotional Models Las Vegas
While some playfully refer to it as Sin City or Lost Wages, we prefer to give Las Vegas Nevada the title it most rightfully deserves; the entertainment capital of the world. The city of Las Vega...
READ MORE
HARLEY-DAVIDSON LIVEWIRE
Harley-Davidson, the company that has defined the motorcycle industry for the past 115 years, showcased its next generation of two-wheeled transportation at the Consumer Electronics Show in Las Vegas ...
READ MORE
Fall Events Are Winding Down!
In the blink of an eye, it's suddenly October and we're sitting here scratching our heads and wondering where the past few months have gone. A fall event season recap is needed so we can take a minute...
READ MORE
BRP introduces new 2023 models
BRP Inc. continues to redefine what the ultimate rider experience can be across its powersports product lines, with an increased emphasis on fun and accessibility. Can-Am Off-Road adds three all-new y...
READ MORE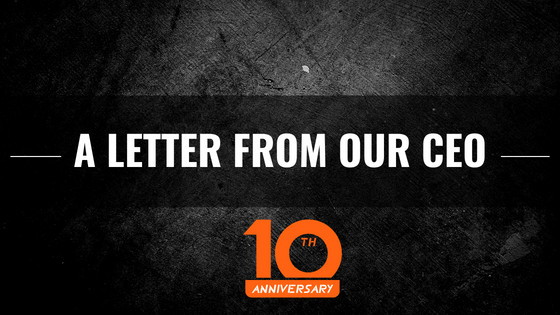 A letter from our CEO
Ten years. It's an incredible feat in business. It's a landmark anniversary that we all strive for and while many meet and surpass this mark, maybe succumb, oftentimes to factors ou...
READ MORE
BWP celebrates 10 years in business!
BACKWOODS PROMOTIONS CELEBRATES 10 YEARS IN BUSINESS WITH A NEW LOGO AND WEBSITE! August 3, 2022 – Backwoods Promotions is proud to announce ten years in business and a full rebrand of th...
READ MORE
Ski-Doo Unveils New Rev Gen5 Platform
Valcourt, Quebec, February 14, 2022 – BRP Inc. introduces the fifth generation of the REV as it celebrates 20 years since this industry-shaping platform revolutionized riding with a mo...
READ MORE
Can-Am Off-Road Expands MY22 Lineup
Valcourt, Québec, Canada, February 14, 2022 – BRP Inc. continues to see record-high demand for its powersports vehicles, including its award-winning lineup of Can-Am Off-Road vehi...
READ MORE
All-New 2022 Ford Bronco Raptor
Two icons that have tackled off-road terrain for years are coming together to take on even more: Bronco® and Raptor™. Built for desert running and boulder crawling, the all-new 2022 For...
READ MORE
5 Tips to Expand Your Network
Networking can seem intimidating, especially when you don't have a lot of professional connections! However, with creativity, confidence and a little bit of networking wisdom on your side, you c...
READ MORE
Preparing Your Business for the New Year!
Planning for next year can sometimes be an overwhelming task, especially when you have time-sensitive priorities or just need an end of year break! Forward focused planning on quarterly goals is a gre...
READ MORE
Can-Am Wins Baja 1000 Race in Mexico
It's official – another one of the world's most prestigious off-road races and another Can-Am victory! Two victories, in fact. Can-Am drivers Phil Blurton and Justin Elenburg both fi...
READ MORE
The Value of Hiring Local Staff
There are many benefits to hiring local event staff, brand ambassadors or models, to work with your company at your next tradeshow, racing event or activation. As the ability to expand globally has be...
READ MORE
H-D Fuel Good Tour Begins in Canada
Fall may be on its way, but there's still plenty of great riding left in the season! This September, Harley-Davidson Canada's Fuel Good Tour will roll into towns across the country...
READ MORE
BWP Wins Gold Stevie Award
BWP Wins Gold Stevie Award in 2021 International Business Awards Just announced, Backwoods Promotions Inc. was named the winner of a Gold Stevie® Award in the Company of the Year - Diversified Se...
READ MORE
BWP Named Hay Days Staffing Supplier
Just announced, Backwoods Promotions Inc. has been named the featured promotional staffing supplier for Hay Days Snowmobile Grass Drags. Established in 2012, Backwoods Promotions is an award winning, ...
READ MORE
Introducing LiveWire ONE
MILWAUKEE (July 8th, 2021) - Today, Harley-Davidson, Inc. ("Harley-Davidson") (NYSE: HOG) presents the evolution of LiveWire (LiveWire.com) as a standalone brand and the introduction ...
READ MORE
BWP Certified Women Owned
Backwoods Promotions Inc. is thrilled to announce that our agency is now certified women-owned by WBENC/WEConnect INTERNATIONAL. The certification process was initiated in May and involved submitting ...
READ MORE
Hay Days Grass Drags 2021
For those of you who haven't been to HayDays before, this post is for you! The event marks the unofficial start of winter and the snowmobile season, and it gives snowmobile enthusiasts everywher...
READ MORE
AIMEXPO 2022 Location Announced!
IRVINE, Calif., June 15, 2021 – The Motorcycle Industry Council's American International Motorcycle Expo has selected the world famous Las Vegas Convention Center for AIMExpo 2022, schedul...
READ MORE
Increasing Your Brand Visibility
Consumers in 2021 have changed how they shop for things they want and discover new brands. Instead of foot traffic through brick and mortar stores, consumers discovered brands directly through the int...
READ MORE
Top 6 Tips for Brand Ambassadors
This Spring our brand ambassadors noticed more and more events opening back up across North America, especially in the United States. For some, it has been over 12 months since working a live event. A...
READ MORE
Can-Am Supports IFRD 2021
Valcourt, Quebec, April 30, 2021 — BRP wants it known that riding is for everyone. That is why its Can-Am brand, On-Road and Off-Road, is calling on female riders everywhere to &ldquo...
READ MORE
H-D Debuts Icons Collection
Harley-Davidson recently announced its new Icons Collection, an annual program offering very limited edition motorcycle models designed to elevate traditional forms and celebrate Americana, either by ...
READ MORE
IMS Outdoors 2021 Shows
The nation's leading consumer motorcycle tour, Progressive IMS Outdoors, announced this year's host venues and key brands attendees can look forward to engaging with across the 2021 tour. ...
READ MORE
BRP To Offer Electric Models by 2026
Valcourt, Quebec, March 25, 2021 – BRP announced its five-year plan where it will offer electric models in each of its product lines by the end of 2026. To achieve this, BRP plans to invest...
READ MORE
Importance Of Product Demos
What are Product Demonstrations? Product demonstrations are an essential way to put your product's utility in the view of your future consumers. Product demonstrations, commonly referred to as ...
READ MORE
Top 4 Tips for Your Resume
Often the time we review our resumes are when time is of the essence and we are applying to new employment opportunities. It is crucial to submit an application quickly when seeing a new position post...
READ MORE
New 2021 Ski-Doo Models
Valcourt, Quebec, Canada, February 17, 2021 – BRP designs its Ski-Doo Snowmobiles to deliver experiences that defy expectations – continually pushing innovation to enhance the riding ...
READ MORE
All-New 2021 Can-Am Commander Released!
Valcourt, Quebec, Canada, February 17, 2021 – BRP first entered the side-by-side vehicle category in 2010 with the launch of the Can-Am Commander. Ten years and an incredible number of awar...
READ MORE
Top 3 Marketing Trends of 2021
In the past year customers have changed the way they decide on what products they are interested in and will ultimately purchase. To stay at the forefront of consumer buying power many companies are s...
READ MORE
Top 10 WFH Tips
Working from home is something millions of people had to adjust to last year, and so far 2021 is picking up with back in office roles! WFH is an acronym for "work from home" which defines ...
READ MORE
Can-Am Racers Dominate KOTH 2021
All-Yellow Podium at King of the Hammers: Second Victory and Podium Sweep in a Row for Can-Am at the World's Toughest Race Can-Am Off-Road racer, Kyle Chaney, rocked the 2021 Can-Am UTV King of...
READ MORE
NASCAR Pinty's Series Returns
DAYTONA BEACH, Fla. – Following an abbreviated six-race season under the "Pinty's Fan Cave Challenge" banner the NASCAR Pinty's Series will run a full slate of event...
READ MORE
Celebrating 9 years in business!
Sitting here writing this letter, I'm not even sure where to begin. Never did I imagine that (a) we would be celebrating our 9th year in business, nor did I (b) envision that we would be faced w...
READ MORE
Motorsports Talent for Commercials
Over the years, our reputation for providing staff who have motorsports, automotive and outdoors experience has certainly not gone unnoticed. More recently, we've received requests for staff and model...
READ MORE
Top 4 Tips for Adopting a Pet
It's no secret that during the past year more of us have been spending time at home. To accommodate this new work from home (WFH) environment we have turned to our furry friends to supplement ou...
READ MORE
Mint 400 Moved to December 2021
Just announced, the Mint 400 has been moved to December 1-5, 2021 due to ongoing concerns related to the COVID-19 pandemic. At this time, large scale events in the State of Nevada, Clark Count...
READ MORE
Harley-Davidson 2021 Models
(VAUGHAN, ON) January 19, 2021 – Harley-Davidson offers motorcycle riders more performance, style, technology and freedom for the soul in 2021. Highlights of the line include the gritty St...
READ MORE
Can-Am Off-Road Wins Dakar!
Valcourt, Quebec, January 15, 2021 – Four. Wins. In a row. BRP (TSX: DOO; NASDAQ: DOOO) and its Can-Am Off-Road vehicles just scored their fourth consecutive Dakar Rally victory (2018&...
READ MORE
New Year, New Normal?
As we roll into January 2021 we expect many events and trade shows this year to continue as planned—with some new guidelines and protocols for attendees and event staff. The steps we have taken ...
READ MORE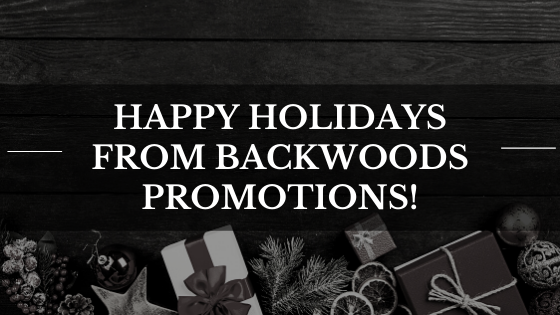 Happy Holidays from our team!
From our family to yours, we would like to wish you a very happy holiday season and a safe, healthy and prosperous New Year! We look forward to working with you all in 2021! ...
READ MORE
Can-Am Has Record Breaking Year!
Valcourt, Quebec, Canada, December 17, 2020 – BRP saw Can-Am Off-Road racers set new standards for side-by-side vehicle performance this year. And as 2020 approaches the finish line, the co...
READ MORE
H-D 2021 Product Digital Launch
(Vaughan, ON) December 9, 2020 – Throughout Harley-Davidson's 118-year history, the brand has never before brought the entire world together to experience the debut of all-new Harley-...
READ MORE
Gymkhana: Travis Pastrana Takeover
Released today, Can-Am Off-Road brand ambassador, Travis Pastrana, joins forces with the Hoonigan team in the most recent Gymkhana stunt video. Just when we thought things couldn't get any craz...
READ MORE
Happy Thanksgiving!
Our team at Backwoods Promotions would like to wish our clients, staff, family and friends a very Happy Thanksgiving! ...
READ MORE
Are Live Events Dead?
This seems to be the question of the day, or year for that matter. There is no doubt that 2020 has presented significant challenges for the live event industry; namely, trade shows, concerts, festival...
READ MORE
Direct To Consumer Marketing
There are many forms of contact between a business and its target audience. Recently in 2020, direct to consumer marketing, or D2C have been growing exponentially. This week Backwoods Promotions explo...
READ MORE
Top 3 Ways to Boost Holiday Sales
The upcoming Holiday season can be very busy for retailers, many of our clients often ask us, "How can we boost our holiday sales?". The answer may come as a surprise, but adding event sta...
READ MORE
H-D LiveWire Ultimate Drag Test
MILWAUKEE (October 30, 2020) – See what it takes to win in the NHRA Pro Stock Motorcycle championship and the future of drag racing with the 10-time champion Harley-Davidson™ Screamin...
READ MORE
Can-Am Earns BITD Championship
We. Are. The. Champions! This year, Can-Am Off-Road racing teams have earned victory after victory, with impressive success in competitions around the world—and now in one of the most highly cov...
READ MORE
Autumn Across North America
Our event staff team in the United States and Canada spans across the nation! As we cross over into the last half of October we celebrate with them the changing of the seasons. Many of our event staff...
READ MORE
BWP WINS PEOPLE'S CHOICE AWARD
[TORONTO, ON] – October 13, 2020 – Backwoods Promotions was named a winner of a People's Choice Stevie® Award for Favorite Companies in The 17th Annual International Busi...
READ MORE
Harley-Davidson Demo Ride Tour
Motorcycle riders from across Canada flocked to dealerships for this year's Harley-Davidson Fall Test our Metal events. The primary focus was to give riders the opportunity to test out the new Harley-...
READ MORE
BWP Wins Women in Business Award!
[TORONTO, ON] – October 2, 2020 – Backwoods Promotions has been named the winner of a Silver Stevie® Award in the Entrepreneur of the Year - Business Services category in the 17t...
READ MORE
Can-Am Off-Road 2021 Lineup
Valcourt, Quebec, Canada October 1, 2020 – BRP builds its Can-Am Off-Road vehicles from the rider down, with every detail – from capability and reliability, to performance, comfort, ...
READ MORE
Hunting Season with Can-Am
We celebrate the arrival of Autumn for many reasons, and one thing we all enjoy at Backwoods Promotions is spending time in the wild outdoors. For the month of October many areas in Canada and The Uni...
READ MORE
Marketing with Lead Generation
In the experiential marketing arena often the goal of clients is to increase sales of a particular product or service they provide. The greatest question we receive from our clients is: "How to ...
READ MORE
H-D LiveWire Sets New World Records
MILWAUKEE (September 10, 2020) – A Harley-Davidson® LiveWire® motorcycle set all-new records for elapsed time and top speed by an electric-powered production motorcycle on a drag ra...
READ MORE
The New 2021 Sea-Doo RXP-X 300
VALCOURT, Quebec, Sept. 10, 2020 -- There are people who love on-water performance, and then there are people who LOVE on-water performance. For those in the latter category, BRP (TSX: DOO, NASDAQ: DO...
READ MORE
BWP wins several Stevie Awards!
[TORONTO, ON] – 10 September, 2020 – Backwoods Promotions Inc. was named the winner of two Silver Stevie® Awards in the Company of the Year - Diversified Services, and Company of the Y...
READ MORE
Extreme Sports Netflix Films
Most international travel for thrill-seekers around the world has been delayed due to restrictions from the pandemic. It has changed how we adventure, keeping us to the confines of the spaces around u...
READ MORE
Ski-Doo Avalanche Awareness Classes
As avid backcountry snowmobilers, we couldn't be more excited to share that BRP and Ski-Doo has partnered once again with Backcountry Access (BCA) to promote avalanche safety and awareness for riders....
READ MORE
4 Ways to Improve Your Video Calls
In the past few months many of us have started to use video conferencing more than ever. Instead of attending in-person interviews or conferences we are now attending Zoom meetings with many new faces...
READ MORE
New Screamin' Eagle Crate Engine
[PRESS RELEASE] Harley-Davidson offers power-hungry street riders a new performance option with the introduction of the Screamin' Eagle® Milwaukee-Eight® 131 Crate Engine for select Soft...
READ MORE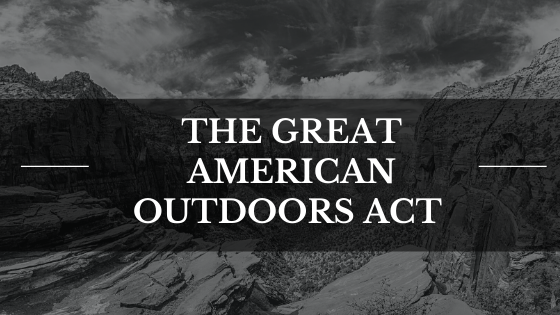 The Great American Outdoors Act
Celebrating outdoor enthusiasts is the core to our company values at Backwoods Promotions. During the month of August the Great American Outdoors Act was passed, and we wanted to take a deep...
READ MORE
Top 3 Ways to Beat the Heat
At Backwoods Promotions we love to spend time outdoors! During the summer we enjoy working at events outside with many of our outdoor and water-sport clients. In August it may feel like the summer is ...
READ MORE
Statement about SEMA Show 2020
DIAMOND BAR, Calif. (August 5, 2020) -- SEMA, the Specialty Equipment Market Association, announced today that due to Covid-19 and concerns that event facilities and services will be unavailable,...
READ MORE
Top 5 New Ways to Vacation
Across the nation our team has changed the way we travel while minding social distance and the changing travel restrictions. Baggage claim has changed into strapping bags onto our roof racks, layovers...
READ MORE
Brand Ambassador Tips
So you've seen your friends at an epic country music concert, handing out cozies to concert-goers, and your sister worked for an energy drink company all through College which seemed like a tota...
READ MORE
Winter Isn't Cancelled
NOTICE: Hay Days 2020 has been cancelled due to COVID-19. To read the Sno Barons Statement, click HERE. For more information about Hay Days 2021, click HERE. The snowmobile comm...
READ MORE
Ford Bronco: A Cult Classic Re-imagined
It was Autumn 2019 when I heard the official word from Ford Motor Company that the newly re-imagined Ford Bronco was going to be released. It was a surreal moment for me to think that a FMC vehicle wi...
READ MORE
BRP Pilot Project - Uncharted Society
Valcourt, Quebec, Canada, July 9, 2020 – Today, BRP (TSX: DOO, NASDAQ: DOOO) launched a new pilot program, Uncharted Society, that will offer more than 40 expertly curated experiences using powe...
READ MORE
Motorcycle Licensed Brand Ambassadors
Since 2012, Backwoods Promotions has specialized in motorsports event staffing in both Canada and the United States. Our CEO rides, our staff ride, and we are highly involved in the motorcycle industr...
READ MORE
How To Be An Outdoors Ambassador
Here's the thing, you don't just wake up one day and become an outdoors brand ambassador. Let's throw a fun twist in the equation here, and suggest that you are, in fact, one to begi...
READ MORE
Can-Am Adds New Smart-Shox Tech
Valcourt, Quebec, Canada June 30, 2020 – BRP and its lineup of Can-Am Off-Road vehicles have been on a roll recently, leading the performance off-road world. But never one to take success for gr...
READ MORE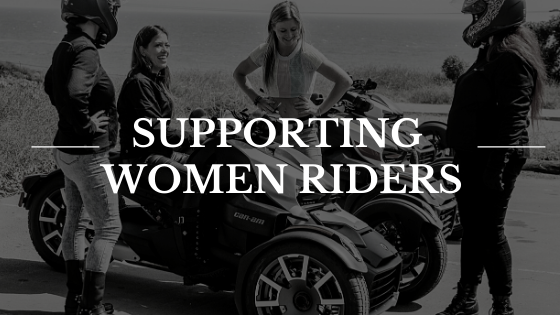 Supporting Women Motorcycle Riders
Surprisingly, women make up only one out of five of the motorcycle and 3-wheel community of riders in North America ₁. Despite increasing numbers of women riders over the past several years, the...
READ MORE
5 Reasons to Get a Motorcycle License
By: Staff Writer There's nothing like the wind in your face, and the power you have when you blip the throttle of your motorcycle. The adventures you'll go on, and the people you wi...
READ MORE
Networking 101
Many of us set goals for advancing within a certain industry; maybe we even attend networking meetings held by communities around us. Yet often the most difficult aspect of doing this is knowing where...
READ MORE
We're WBE Certified!
Backwoods Promotions Inc. is thrilled to announce that our agency has been certified as a Women Business Enterprise employer by WBE Canada. The certification process was initiated in April and involve...
READ MORE
May is Motorcycle Safety Month
IRVINE, CA – May 20, 2020 – MSF staff and RiderCoaches have a number of important safety messages for riders heading into the long holiday weekend and the rest of Motorcycle Safety Awarene...
READ MORE
Top National Parks - USA and Canada
Are you trying to add national parks you haven't visited yet to your bucket list? Although it was a tough pick with 60 National Parks in the USA and 48 in Canada, we tried our best. Sit back, sc...
READ MORE
Make Your Resume Stand Out
The event staffing industry has given us an incredible amount of job opportunities. At Backwoods Promotions we thrive by combining our passions with our purpose, you should too! If you are beginning...
READ MORE
The Smart Traveler
We love to wander, to travel and revitalize our spirits with new scenery, different cultures, and adventures. Whether you're starting to itch for your very first excursion, family vacation, or you'r...
READ MORE
Ford responds to COVID-19
In light of the worlds' circumstances we are beginning to slow down, dig deep, and find strength within ourselves to adapt. It's also revealing the courage and integrity that lies ...
READ MORE
Top Fishing Spots - USA and Canada
Ok, we get it. There are so many great fishing spots, how can we choose only six? It was a hard pick but with the help of a few of our brand ambassadors both in the USA and Canada we were able to na...
READ MORE
Ways To Stay Active Right Now
We are all looking for ways to stay optimistic and keep trucking along as we practice social distancing. We all enjoy connecting with others that share similar passions and hobbies, yet, what ...
READ MORE
Maximizing Productivity at Home
Working remotely or at home has been a very trendy topic over the years. Many people found it fascinating that with technology we can now work from a beach, a campsite, a different count...
READ MORE
Mint 400 Victory for FOX!
This year Backwoods Promotions and our staff members had the opportunity to make it back out to the Mint 400 in Las Vegas, Nevada. Our team of brand ambassadors were ecstatic to hand out koozi...
READ MORE
COVID-19 Update and Support
The Coronavirus & its Impact To our valued clients and staff, Backwoods Promotions would like to take a moment to reassure our clients and staff that our team will be here to ass...
READ MORE
Creating The Brand Experience
Are you a new business or existing brand that is looking to add the final touches to your marketing plan? Event staffing with Backwoods Promotions can accentuate and elevate your brand goals! Buildin...
READ MORE
Ski-Doo Changes the Game!
We are just as obsessed as Ski-Doo is for adrenaline filled adventures, and now they just took it a step further. Just recently, Ski-Doo launched their all new Summit 850 E-TEC Turbo that will rede...
READ MORE
Exciting News from Harley-Davidson
Just when you thought it couldn't get better, Harley-Davidson releases their newest models for 2020! We have been working alongside Harley-Davidson during their LiveWire tour for the last...
READ MORE
Can-Am Makes History at KOH 2020
Can-Am Rules the 2020 King of the Hammers UTV Race, Completes Podium Sweep in Historic Victory • Officially Crowned: Can-Am Maverick X3 Racers Swept the Podium in what's considered the wor...
READ MORE
Happy 8th Anniversary to us!
The other day I found the original business plan for Backwoods Promotions and read over it for the first time in years. At the time, I was diving into unknown waters. I didn't have experience st...
READ MORE
Professional Bull Riding 2020 Tour
Professional Bull Riders Inc. (PBR)With many comparing its popularity to NASCAR, PBR is steadily growing it's fan base throughout the years, along with many brave riders training and entering th...
READ MORE
Outdoor Retailer Show
It's time to get excited for The Outdoor Retailer Show in Denver, CO! This year the show is expecting to welcome 29,000 total attendees, with more than 7,500 buyers from 60 countries joined...
READ MORE
National Finals Rodeo in Las Vegas!
The sound of spurs jingling through the hallway, Christmas lights decorating every square inch of each hotel, the excitement of hopeful families and friends for hundreds of cowboys and cowgirls can on...
READ MORE
5 Reasons Why We Have Repeat Clients
There is no doubt that the market is saturated with promotional staffing agencies. We continually hear from our clients about how many e-mails and calls they receive on a regular basis from staffing a...
READ MORE
A Time For Thanks
Over the hills and through the woods - many of us gather indoors to enjoy holiday festivities while reuniting with friends and family. It's time to switch gears - why not plan to gather your l...
READ MORE
Tips To Enhance Customer Experience
Your vibe attracts your tribe. As brand ambassadors, it is our primary goal to crank up the positive energy at an event! A smile is contagious and so is positive energy. We have the ability to ...
READ MORE
Can-Am Announces PBR Partnership
Press Release BRP has entered a multi-year partnership between its Can-Am Off-Road brand and PBR (Professional Bull Riders). The move brings together two of the most prominent brands within the ranch...
READ MORE
So You Want to be a Brand Ambassador?
Join our team! Becoming a part of the event staffing world is fun and rewarding. We attend special events, music festivals, car shows, trade shows, and more, and we hire staff who are enthusiasts fir...
READ MORE
Welcome to our New Staff!
Fall is here! The seasons are changing and our team is growing! Over the last 7 years Backwoods Promotions has gone through many changes. We have welcomed hundreds of new staff to our roster and now w...
READ MORE
How to Become a Brand Ambassador 101
There's no doubt that the world of events and promotions is a great one! What could be better than getting out to fun events, meeting new people, and promoting the products and services you love...
READ MORE