Tag Search results
Searching for: Backwoods Promotions [ 33 results ]
---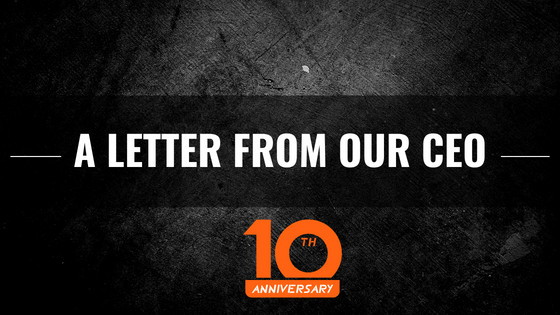 A letter from our CEO
Ten years. It's an incredible feat in business. It's a landmark anniversary that we all strive for and while many meet and surpass this mark, maybe succumb, oftentimes to factors ou...
READ MORE
BWP celebrates 10 years in business!
BACKWOODS PROMOTIONS CELEBRATES 10 YEARS IN BUSINESS WITH A NEW LOGO AND WEBSITE! August 3, 2022 – Backwoods Promotions is proud to announce ten years in business and a full rebrand of th...
READ MORE
How to Reach Your Target Audience
It's important to build a brand strategy based on the needs of your target audience, and then create an action plan to help you navigate any challenges that might arise. Staying connected to you...
READ MORE
Top Ten Events to Attend in Spring 2022
Each year there are hundreds of trade shows, rallys, races and events across the globe. As an enthusiast first® how do you choose? Whether you're someone who enjoys riding their motorcycle a...
READ MORE
2021 - A Year In Review
Let's celebrate the roads we've blazed in 2021! Some of our most memorable moments this year were catching up around campfires at Hay Days, off-road races across dunes of the American Sout...
READ MORE
Top Holiday Pets of 2021!
As 2021 comes to a close we wish all of our event staff across North America a wonderful and safe holiday season. At Backwoods Promotions we are Enthusiasts First ® in the motorsports and outdoor ...
READ MORE
5 Tips to Expand Your Network
Networking can seem intimidating, especially when you don't have a lot of professional connections! However, with creativity, confidence and a little bit of networking wisdom on your side, you c...
READ MORE
Preparing Your Business for the New Year!
Planning for next year can sometimes be an overwhelming task, especially when you have time-sensitive priorities or just need an end of year break! Forward focused planning on quarterly goals is a gre...
READ MORE
The Value of Hiring Local Staff
There are many benefits to hiring local event staff, brand ambassadors or models, to work with your company at your next tradeshow, racing event or activation. As the ability to expand globally has be...
READ MORE
Fall Event Season Review
Boat Show season is right around the corner! As we begin to switch gears in anticipation for upcoming boat shows we also want to take a moment to reflect on what we've been up to this Fall. For...
READ MORE
Tips to Become a Brand Ambassador
In my last article, I established what a day in the life of a brand ambassador looks like. So now, let's dive into how you become successful in the industry. Or better yet, how does one even get...
READ MORE
We Are Enthusiasts First
We often receive questions about what makes us different - what sets us apart from other event staffing agencies that exist. Since day one (almost ten years ago now), we at Backwoods Promotions have a...
READ MORE
Where has the time gone?
Microphone on. Lighting adjusted. Notepad out and ready. These are one of the many things I do prior to jumping on a video interview with a potential applicant. As we start to plan for upcoming events...
READ MORE
Celebrating 9 years in business!
Sitting here writing this letter, I'm not even sure where to begin. Never did I imagine that (a) we would be celebrating our 9th year in business, nor did I (b) envision that we would be faced w...
READ MORE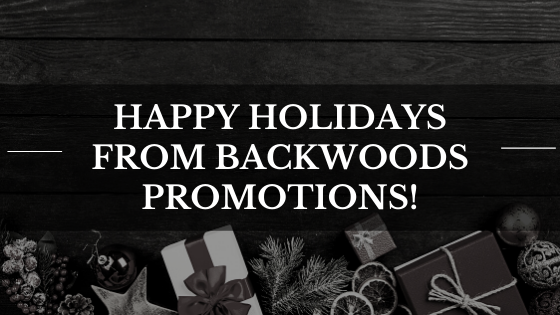 Happy Holidays from our team!
From our family to yours, we would like to wish you a very happy holiday season and a safe, healthy and prosperous New Year! We look forward to working with you all in 2021! ...
READ MORE
Are Live Events Dead?
This seems to be the question of the day, or year for that matter. There is no doubt that 2020 has presented significant challenges for the live event industry; namely, trade shows, concerts, festival...
READ MORE
Harley-Davidson Demo Ride Tour
Motorcycle riders from across Canada flocked to dealerships for this year's Harley-Davidson Fall Test our Metal events. The primary focus was to give riders the opportunity to test out the new Harley-...
READ MORE
BWP wins several Stevie Awards!
[TORONTO, ON] – 10 September, 2020 – Backwoods Promotions Inc. was named the winner of two Silver Stevie® Awards in the Company of the Year - Diversified Services, and Company of the Y...
READ MORE
We're WBE Certified!
Backwoods Promotions Inc. is thrilled to announce that our agency has been certified as a Women Business Enterprise employer by WBE Canada. The certification process was initiated in April and involve...
READ MORE
The Smart Traveler
We love to wander, to travel and revitalize our spirits with new scenery, different cultures, and adventures. Whether you're starting to itch for your very first excursion, family vacation, or you'r...
READ MORE
Ways To Stay Active Right Now
We are all looking for ways to stay optimistic and keep trucking along as we practice social distancing. We all enjoy connecting with others that share similar passions and hobbies, yet, what ...
READ MORE
Maximizing Productivity at Home
Working remotely or at home has been a very trendy topic over the years. Many people found it fascinating that with technology we can now work from a beach, a campsite, a different count...
READ MORE
First Time Snowmobile Adventures
In the past six months working full time for Backwoods Promotions I have gone on many adventures. Some have been familiar, and yet many have taken me to places I never would have dreamed of. I&rsquo...
READ MORE
Top 5 Motorcycle Rallies of 2020
As warmer weather starts to melt the snow, motorheads can't wait to bring their bikes out of hibernation and hit the road for their first ride of the season. In preparation, it's time to a...
READ MORE
Creating The Brand Experience
Are you a new business or existing brand that is looking to add the final touches to your marketing plan? Event staffing with Backwoods Promotions can accentuate and elevate your brand goals! Buildin...
READ MORE
Ski-Doo Changes the Game!
We are just as obsessed as Ski-Doo is for adrenaline filled adventures, and now they just took it a step further. Just recently, Ski-Doo launched their all new Summit 850 E-TEC Turbo that will rede...
READ MORE
Riders Are Not Born - They Are made
Every year I make a resolution to learn to do something that I've never done before. That sounds very easy and maybe while you are reading this you can think of something that you'...
READ MORE