Tag Search results
Searching for: harley-davidson product launch [ 7 results ]
---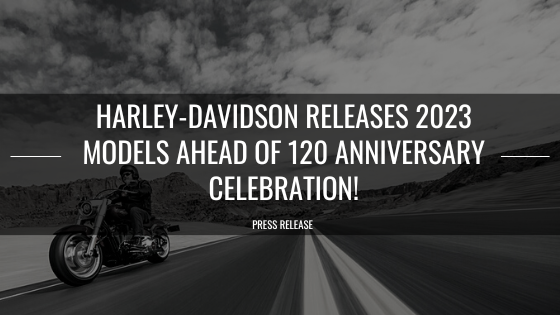 Harley-Davidson Releases 2023 Models!
HARLEY-DAVIDSON KICKS OFF 120TH ANNIVERSARY WITH REVEAL OF 2023 MOTORCYCLES Limited-Edition Anniversary Models Plus Four New Motorcycles (TORONTO, ON) January 18, 2023 – A year-lo...
READ MORE
H-D Debuts Icons Collection
Harley-Davidson recently announced its new Icons Collection, an annual program offering very limited edition motorcycle models designed to elevate traditional forms and celebrate Americana, either by ...
READ MORE
Harley-Davidson 2021 Models
(VAUGHAN, ON) January 19, 2021 – Harley-Davidson offers motorcycle riders more performance, style, technology and freedom for the soul in 2021. Highlights of the line include the gritty St...
READ MORE
H-D 2021 Product Digital Launch
(Vaughan, ON) December 9, 2020 – Throughout Harley-Davidson's 118-year history, the brand has never before brought the entire world together to experience the debut of all-new Harley-...
READ MORE