Tag Search results
Searching for: Event Staffing Agency [ 35 results ]
---
Event Recap 2023
Every year, as events slow down a bit by October/November, we have a chance to reflect back and process the year and just how busy it has been! Between NASCAR races, off-road events, motorcycle demo t...
READ MORE
Fall Events Are Winding Down!
In the blink of an eye, it's suddenly October and we're sitting here scratching our heads and wondering where the past few months have gone. A fall event season recap is needed so we can take a minute...
READ MORE
Benefits of Hiring a Staffing Agency
Staffing agencies, like Backwoods Promotions, play a critical role in connecting brands with qualified event specialists quickly. Unlike corporate recruiters, recruiters at staffing agencies have acce...
READ MORE
5 Tips to Expand Your Network
Networking can seem intimidating, especially when you don't have a lot of professional connections! However, with creativity, confidence and a little bit of networking wisdom on your side, you c...
READ MORE
The Value of Hiring Local Staff
There are many benefits to hiring local event staff, brand ambassadors or models, to work with your company at your next tradeshow, racing event or activation. As the ability to expand globally has be...
READ MORE
Fall Event Season Review
Boat Show season is right around the corner! As we begin to switch gears in anticipation for upcoming boat shows we also want to take a moment to reflect on what we've been up to this Fall. For...
READ MORE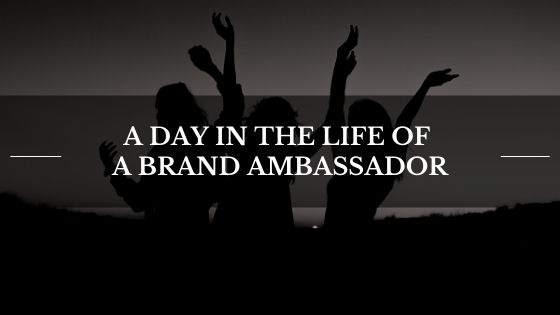 A Day In the Life of a Brand Ambassador
First questions I'm sure you're all wondering: What exactly is a brand ambassador? Well my resume says that I have a knowledge of (and appreciation for) marketing, a passion for building a...
READ MORE
We Are Enthusiasts First
We often receive questions about what makes us different - what sets us apart from other event staffing agencies that exist. Since day one (almost ten years ago now), we at Backwoods Promotions have a...
READ MORE
6 Tips for First Time Vendors
Now more than ever, brands are awaiting events to open so they can greet their customers with wide open arms! Being a vendor at an outdoor music festival, agriculture event, or motorsport event can be...
READ MORE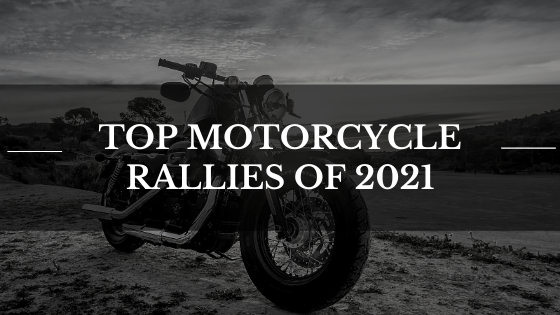 Top Motorcycle Rallies of 2021
March is the time for motorcycle rallies to begin! Thundering into cities across the nation, riders from all around enjoy the freedom of the open road, meeting up with old friends, and camarader...
READ MORE
Where has the time gone?
Microphone on. Lighting adjusted. Notepad out and ready. These are one of the many things I do prior to jumping on a video interview with a potential applicant. As we start to plan for upcoming events...
READ MORE
RV Show Season is Here!
Starting in January from Pennsylvania to California the RV Show season begins! During this time, conference centers and outdoor venues nationwide open their doors to outdoor enthusiasts. Backwoods Pro...
READ MORE
Are Live Events Dead?
This seems to be the question of the day, or year for that matter. There is no doubt that 2020 has presented significant challenges for the live event industry; namely, trade shows, concerts, festival...
READ MORE
Top 3 Ways to Boost Holiday Sales
The upcoming Holiday season can be very busy for retailers, many of our clients often ask us, "How can we boost our holiday sales?". The answer may come as a surprise, but adding event sta...
READ MORE
BWP WINS PEOPLE'S CHOICE AWARD
[TORONTO, ON] – October 13, 2020 – Backwoods Promotions was named a winner of a People's Choice Stevie® Award for Favorite Companies in The 17th Annual International Busi...
READ MORE
Harley-Davidson Demo Ride Tour
Motorcycle riders from across Canada flocked to dealerships for this year's Harley-Davidson Fall Test our Metal events. The primary focus was to give riders the opportunity to test out the new Harley-...
READ MORE
BWP wins several Stevie Awards!
[TORONTO, ON] – 10 September, 2020 – Backwoods Promotions Inc. was named the winner of two Silver Stevie® Awards in the Company of the Year - Diversified Services, and Company of the Y...
READ MORE
Brand Ambassador Tips
So you've seen your friends at an epic country music concert, handing out cozies to concert-goers, and your sister worked for an energy drink company all through College which seemed like a tota...
READ MORE
Motorcycle Licensed Brand Ambassadors
Since 2012, Backwoods Promotions has specialized in motorsports event staffing in both Canada and the United States. Our CEO rides, our staff ride, and we are highly involved in the motorcycle industr...
READ MORE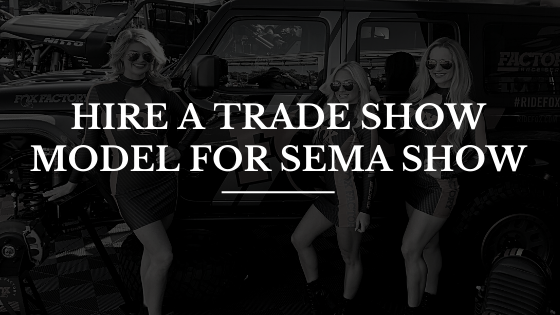 SEMA SHOW Promotional Models
*UPDATE - SEMA SHOW 2021 is scheduled & moving forward! How to Hire a Trade Show Booth Model for the SEMA Show The SEMA Show is the premier automotive specialty products trade ev...
READ MORE
Networking 101
Many of us set goals for advancing within a certain industry; maybe we even attend networking meetings held by communities around us. Yet often the most difficult aspect of doing this is knowing where...
READ MORE
What Makes an Enthusiast?
At Backwoods Promotions, we pride ourselves on providing our clients with excellent event staff, however our community runs much deeper than that. We foster relationships within different niche'...
READ MORE
Tips For Taking Great Event Photos
Oftentimes, brand ambassadors are required to take event pictures to provide to a client during or after an event. As a result, it's up to you to capture the hype and energy at an event, which ca...
READ MORE
Top National Parks - USA and Canada
Are you trying to add national parks you haven't visited yet to your bucket list? Although it was a tough pick with 60 National Parks in the USA and 48 in Canada, we tried our best. Sit back, sc...
READ MORE
Honda Indy Toronto Promo Staff
How to Hire a Brand Ambassador or Promotional Model for the Honda Indy Toronto The Honda Indy Toronto is an Indy Car race held annually in Toronto, Ontario, Canada. The event brings racers and motors...
READ MORE
Make Your Resume Stand Out
The event staffing industry has given us an incredible amount of job opportunities. At Backwoods Promotions we thrive by combining our passions with our purpose, you should too! If you are beginning...
READ MORE
The Smart Traveler
We love to wander, to travel and revitalize our spirits with new scenery, different cultures, and adventures. Whether you're starting to itch for your very first excursion, family vacation, or you'r...
READ MORE
Top Fishing Spots - USA and Canada
Ok, we get it. There are so many great fishing spots, how can we choose only six? It was a hard pick but with the help of a few of our brand ambassadors both in the USA and Canada we were able to na...
READ MORE
Maximizing Productivity at Home
Working remotely or at home has been a very trendy topic over the years. Many people found it fascinating that with technology we can now work from a beach, a campsite, a different count...
READ MORE
Creating The Brand Experience
Are you a new business or existing brand that is looking to add the final touches to your marketing plan? Event staffing with Backwoods Promotions can accentuate and elevate your brand goals! Buildin...
READ MORE
How to Become a Brand Ambassador 101
There's no doubt that the world of events and promotions is a great one! What could be better than getting out to fun events, meeting new people, and promoting the products and services you love...
READ MORE