Tag Search results
Searching for: Women who ride motorcycles [ 6 results ]
---
Can-Am Supports IFRD 2021
Valcourt, Quebec, April 30, 2021 — BRP wants it known that riding is for everyone. That is why its Can-Am brand, On-Road and Off-Road, is calling on female riders everywhere to &ldquo...
READ MORE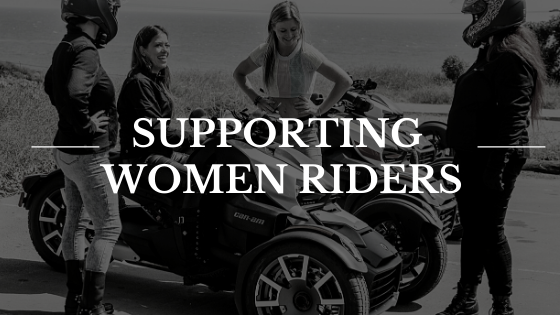 Supporting Women Motorcycle Riders
Surprisingly, women make up only one out of five of the motorcycle and 3-wheel community of riders in North America ₁. Despite increasing numbers of women riders over the past several years, the...
READ MORE
5 Reasons to Get a Motorcycle License
By: Staff Writer There's nothing like the wind in your face, and the power you have when you blip the throttle of your motorcycle. The adventures you'll go on, and the people you wi...
READ MORE
Top 5 Motorcycle Rallies of 2020
As warmer weather starts to melt the snow, motorheads can't wait to bring their bikes out of hibernation and hit the road for their first ride of the season. In preparation, it's time to a...
READ MORE
Riders Are Not Born - They Are made
Every year I make a resolution to learn to do something that I've never done before. That sounds very easy and maybe while you are reading this you can think of something that you'...
READ MORE
Happy 8th Anniversary to us!
The other day I found the original business plan for Backwoods Promotions and read over it for the first time in years. At the time, I was diving into unknown waters. I didn't have experience st...
READ MORE