Boat Show Season is here!
We are at the start of Boat Show Season across North America! Our event staffing includes enthusiasts in the water sport community, specialists in product demonstration and also demo rides for our nau...
READ MORE
Celebrating 9 years in business!
Sitting here writing this letter, I'm not even sure where to begin. Never did I imagine that (a) we would be celebrating our 9th year in business, nor did I (b) envision that we would be faced w...
READ MORE
Motorsports Talent for Commercials
Over the years, our reputation for providing staff who have motorsports, automotive and outdoors experience has certainly not gone unnoticed. More recently, we've received requests for staff and model...
READ MORE
Top 4 Tips for Adopting a Pet
It's no secret that during the past year more of us have been spending time at home. To accommodate this new work from home (WFH) environment we have turned to our furry friends to supplement ou...
READ MORE
Mint 400 Moved to December 2021
Just announced, the Mint 400 has been moved to December 1-5, 2021 due to ongoing concerns related to the COVID-19 pandemic. At this time, large scale events in the State of Nevada, Clark Count...
READ MORE
Harley-Davidson 2021 Models
(VAUGHAN, ON) January 19, 2021 – Harley-Davidson offers motorcycle riders more performance, style, technology and freedom for the soul in 2021. Highlights of the line include the gritty St...
READ MORE
Side Hustle: Brand Ambassador
We all have heard of side hustles, part time jobs that help us make ends meet or make extra money. Often they are called "gigs" and the people who work them are called "gig-wor...
READ MORE
Can-Am Off-Road Wins Dakar!
Valcourt, Quebec, January 15, 2021 – Four. Wins. In a row. BRP (TSX: DOO; NASDAQ: DOOO) and its Can-Am Off-Road vehicles just scored their fourth consecutive Dakar Rally victory (2018&...
READ MORE
RV Show Season is Here!
Starting in January from Pennsylvania to California the RV Show season begins! During this time, conference centers and outdoor venues nationwide open their doors to outdoor enthusiasts. Backwoods Pro...
READ MORE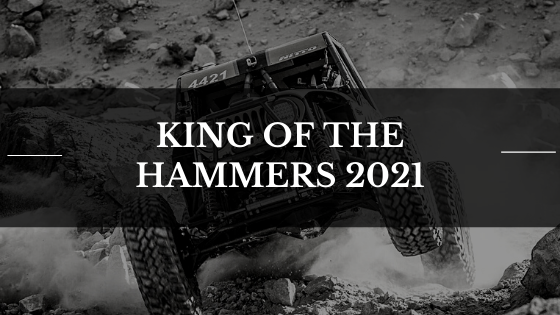 King of the Hammers 2021
Located in the middle of the high desert, between Victor Valley and Morongo Basin, lies a unique off-road paradise filled with varying terrain from a dry lake bed, gnarly boulders, sand and ever...
READ MORE