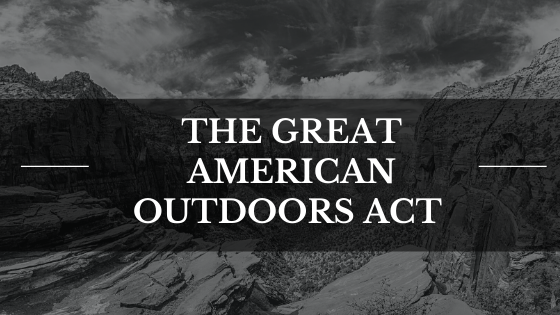 The Great American Outdoors Act
Celebrating outdoor enthusiasts is the core to our company values at Backwoods Promotions. During the month of August the Great American Outdoors Act was passed, and we wanted to take a deep...
READ MORE
Top 3 Ways to Beat the Heat
At Backwoods Promotions we love to spend time outdoors! During the summer we enjoy working at events outside with many of our outdoor and water-sport clients. In August it may feel like the summer is ...
READ MORE
Statement about SEMA Show 2020
DIAMOND BAR, Calif. (August 5, 2020) -- SEMA, the Specialty Equipment Market Association, announced today that due to Covid-19 and concerns that event facilities and services will be unavailable,...
READ MORE
Top 5 New Ways to Vacation
Across the nation our team has changed the way we travel while minding social distance and the changing travel restrictions. Baggage claim has changed into strapping bags onto our roof racks, layovers...
READ MORE
Outdoor Retailer Show: Summer 2020
We may be in the twilight of summer, however July will now stand out to me as it was the first time I attended a completely virtual conference. The Outdoor Retailer Show is a powerhouse trade show for...
READ MORE
Brand Ambassador Tips
So you've seen your friends at an epic country music concert, handing out cozies to concert-goers, and your sister worked for an energy drink company all through College which seemed like a tota...
READ MORE
Winter Isn't Cancelled
NOTICE: Hay Days 2020 has been cancelled due to COVID-19. To read the Sno Barons Statement, click HERE. For more information about Hay Days 2021, click HERE. The snowmobile comm...
READ MORE
Ford Bronco: A Cult Classic Re-imagined
It was Autumn 2019 when I heard the official word from Ford Motor Company that the newly re-imagined Ford Bronco was going to be released. It was a surreal moment for me to think that a FMC vehicle wi...
READ MORE