New Year, New Normal?
As we roll into January 2021 we expect many events and trade shows this year to continue as planned—with some new guidelines and protocols for attendees and event staff. The steps we have taken ...
READ MORE
Celebrating the New Year!
This week we wave goodbye to 2020, and celebrate the beginning of 2021! This year has been a unique learning curve for many of us, as we have navigated new territories with work, travel, and our perso...
READ MORE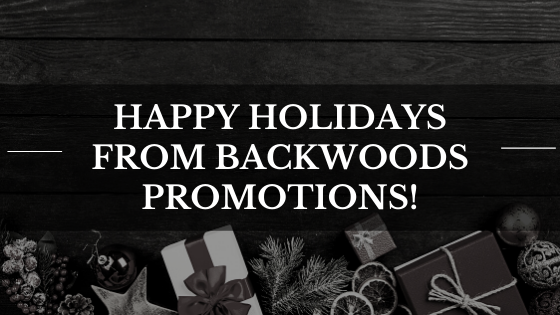 Happy Holidays from our team!
From our family to yours, we would like to wish you a very happy holiday season and a safe, healthy and prosperous New Year! We look forward to working with you all in 2021! ...
READ MORE
Can-Am Has Record Breaking Year!
Valcourt, Quebec, Canada, December 17, 2020 – BRP saw Can-Am Off-Road racers set new standards for side-by-side vehicle performance this year. And as 2020 approaches the finish line, the co...
READ MORE
Top 15 Pet Photos of 2020
This year has been a unique experience for all of us and with more time at home many of our pets have had the best year ever! Many people have supplemented working from home with adding a furry little...
READ MORE
H-D 2021 Product Digital Launch
(Vaughan, ON) December 9, 2020 – Throughout Harley-Davidson's 118-year history, the brand has never before brought the entire world together to experience the debut of all-new Harley-...
READ MORE
Gymkhana: Travis Pastrana Takeover
Released today, Can-Am Off-Road brand ambassador, Travis Pastrana, joins forces with the Hoonigan team in the most recent Gymkhana stunt video. Just when we thought things couldn't get any craz...
READ MORE
Snowmobile Season Is Here!
As the month of December begins across North America, snow flurries have started to transform the landscape. Once green flourishing forests now transform to a winter wonderland. The quietness of the s...
READ MORE
Happy Thanksgiving!
Our team at Backwoods Promotions would like to wish our clients, staff, family and friends a very Happy Thanksgiving! ...
READ MORE
Are Live Events Dead?
This seems to be the question of the day, or year for that matter. There is no doubt that 2020 has presented significant challenges for the live event industry; namely, trade shows, concerts, festival...
READ MORE