H-D Debuts Icons Collection
Harley-Davidson recently announced its new Icons Collection, an annual program offering very limited edition motorcycle models designed to elevate traditional forms and celebrate Americana, either by ...
READ MORE
We Are Enthusiasts First
We often receive questions about what makes us different - what sets us apart from other event staffing agencies that exist. Since day one (almost ten years ago now), we at Backwoods Promotions have a...
READ MORE
Networking At Virtual Events
Why Virtual Events Matter Right Now The era of digital events soared in 2020, and now this year, more professionals are attending them for business development, continuing education hours, new ...
READ MORE
IMS Outdoors 2021 Shows
The nation's leading consumer motorcycle tour, Progressive IMS Outdoors, announced this year's host venues and key brands attendees can look forward to engaging with across the 2021 tour. ...
READ MORE
6 Tips for First Time Vendors
Now more than ever, brands are awaiting events to open so they can greet their customers with wide open arms! Being a vendor at an outdoor music festival, agriculture event, or motorsport event can be...
READ MORE
BRP To Offer Electric Models by 2026
Valcourt, Quebec, March 25, 2021 – BRP announced its five-year plan where it will offer electric models in each of its product lines by the end of 2026. To achieve this, BRP plans to invest...
READ MORE
Importance Of Product Demos
What are Product Demonstrations? Product demonstrations are an essential way to put your product's utility in the view of your future consumers. Product demonstrations, commonly referred to as ...
READ MORE
2021 PBR Schedule
Cowboys from across the nation unite to compete in the Professional Bull Riders (PBR) Association rodeo circuit that kicks off this year! Every week across the United States the rodeo circuit stops in...
READ MORE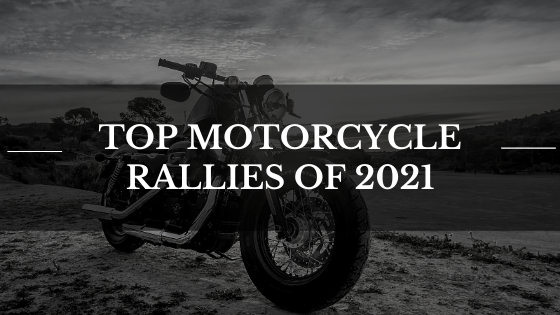 Top Motorcycle Rallies of 2021
March is the time for motorcycle rallies to begin! Thundering into cities across the nation, riders from all around enjoy the freedom of the open road, meeting up with old friends, and camarader...
READ MORE
Where has the time gone?
Microphone on. Lighting adjusted. Notepad out and ready. These are one of the many things I do prior to jumping on a video interview with a potential applicant. As we start to plan for upcoming events...
READ MORE