5 Tips to Expand Your Network
Networking can seem intimidating, especially when you don't have a lot of professional connections! However, with creativity, confidence and a little bit of networking wisdom on your side, you c...
READ MORE
Can-Am Releases New Content Series
Can-Am Off-Road released their newest content series called "72 Hours," which takes an in-depth look at everything drivers go through the final 72 hours leading into a race. It's a great w...
READ MORE
Benefits Of Hiring Brand Enthusiasts
An enthusiast by definition is 'a person who is very interested in a particular activity and who spends a lot of time on it'. They tend to be information seekers and play a very important ...
READ MORE
Preparing Your Business for the New Year!
Planning for next year can sometimes be an overwhelming task, especially when you have time-sensitive priorities or just need an end of year break! Forward focused planning on quarterly goals is a gre...
READ MORE
Can-Am Wins Baja 1000 Race in Mexico
It's official – another one of the world's most prestigious off-road races and another Can-Am victory! Two victories, in fact. Can-Am drivers Phil Blurton and Justin Elenburg both fi...
READ MORE
The Value of Hiring Local Staff
There are many benefits to hiring local event staff, brand ambassadors or models, to work with your company at your next tradeshow, racing event or activation. As the ability to expand globally has be...
READ MORE
Fall Event Season Review
Boat Show season is right around the corner! As we begin to switch gears in anticipation for upcoming boat shows we also want to take a moment to reflect on what we've been up to this Fall. For...
READ MORE
Tips to Become a Brand Ambassador
In my last article, I established what a day in the life of a brand ambassador looks like. So now, let's dive into how you become successful in the industry. Or better yet, how does one even get...
READ MORE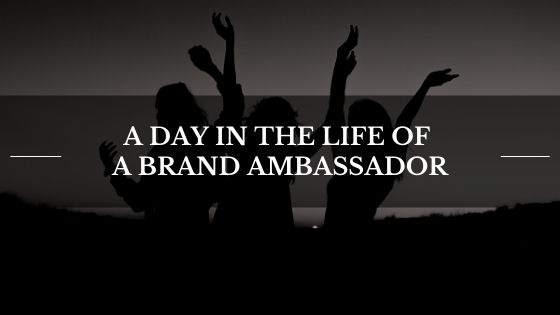 A Day In the Life of a Brand Ambassador
First questions I'm sure you're all wondering: What exactly is a brand ambassador? Well my resume says that I have a knowledge of (and appreciation for) marketing, a passion for building a...
READ MORE